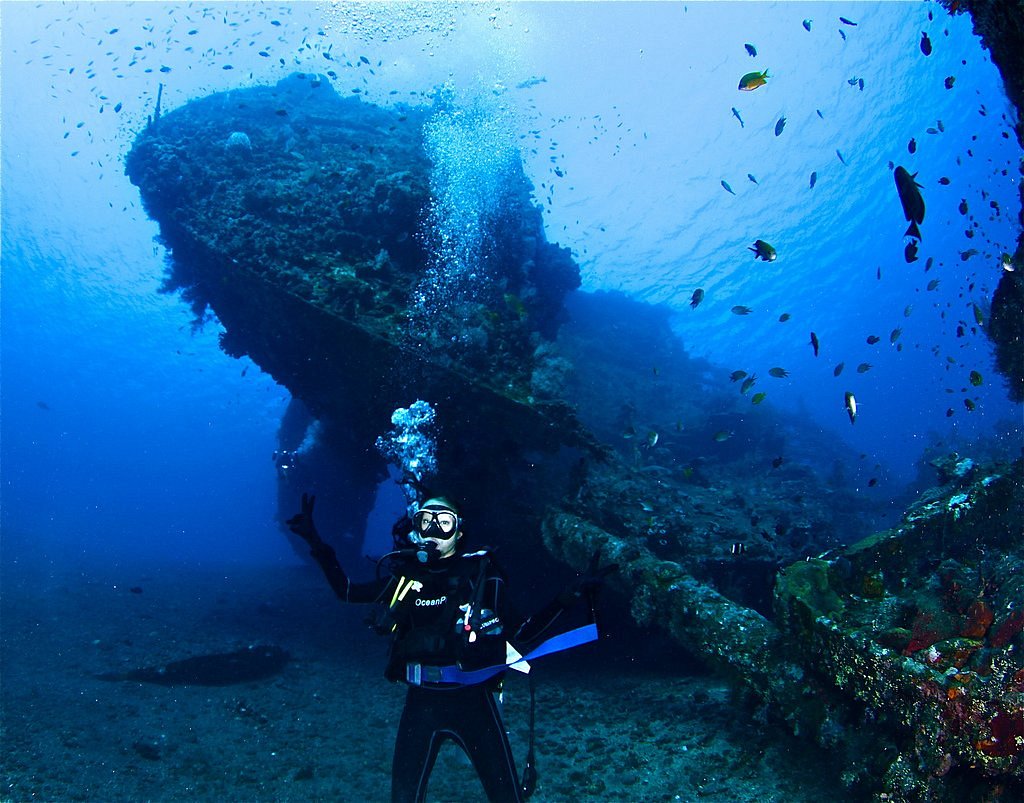 Japanese Ship Wreck Point
We had a couple of hours at the shipwreck snorkeling. It is accessible from the beach and about 20 metres out. There is a buoy marking the spot of the wreck. Not much is left of it after 78 years but you can still make out the bow and there is heaps of fish and coral. We saw beginner SCUBA divers as it is not a deep wreck. The water was clear in the morning and there were quite a few people so try to get there early. There is plenty of tables at a Warung to leave your belongings at and showers and toilets. There is a tip box for using these facilities but we opted instead to have a tea and coffee from the Warung after our snorkel and have a relax under beautiful shady trees. There is a big car park but there is construction going on in the car park so not sure what is happening there.
Located very close to the shore, this its a fantastic dive site for divers of any ability. The site has amazing history. There are plenty of places nearby to hire gear if you need to. You do need to pay a small fee for parking but it is well worth it.